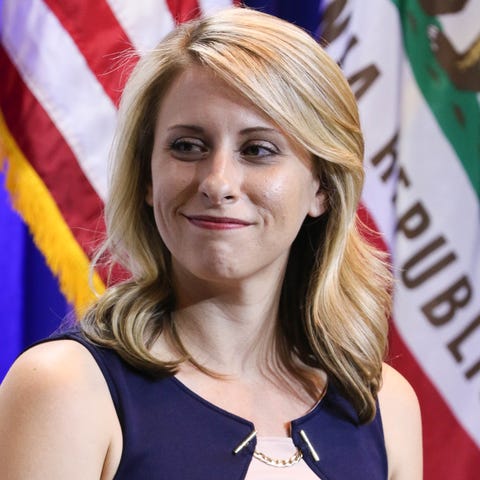 Getty ImagesRobin L Marshall
Katie Hill, a first time candidate, has officially won her race in California, making her the new representative for California's 25th congressional district, beating out incumbent Rep. Steve Knight.
Hill and Knight were in an extremely tight race as they fought for control of this notorious Republican stronghold. Her win contributed to the year's "blue wave" and has helped flip the House to give the majority back to the Democrats. With her win, she also becomes the state's first openly-bisexual congressperson.
Advertisement – Continue Reading Below
Back in June, Hill told ELLE.com, "The campaign, for me, is about mobilizing everyone. We've done a bunch of events at the local high schools, and we're doing a huge youth and millennial outreach. I know that typically the idea is that young people won't show up to vote, especially for midterms, and you can't count on them. But I think this is a different time and I think young people need someone who doesn't just count them out immediately, that they can relate to and who has a message for them. If we can provide that and we can get people excited, they will show up. I've been so impressed with the kinds of thoughtful questions that I've gotten from young people, from Girl Scouts, from teenagers. That gives me hope, and I think this is our generation's time to step up and start answers those questions."