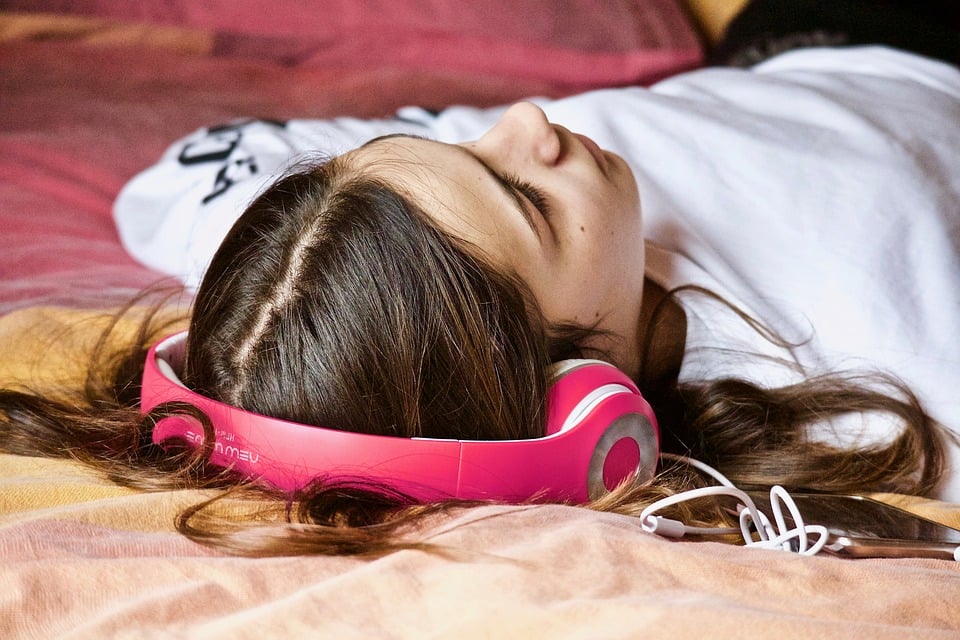 If you have trouble falling asleep, and counting sheep doesn't do the trick, then maybe the right playlist will. We've complied a list of some of the chillest songs we know, guaranteed to ease even the most troubled mind into slumber. Grab some earbuds and a mattress, and get ready to catch some zzz's.
"Rivers & Roads," The Head and The Heart
"Daniel," Sam Smith
"Piazza, New York Catcher," Belle and Sebastian
"First Day Of My Life," Bright Eyes
"Sort Of," Ingrid Michaelson
"Hallelujah," Rufus Wainwright
"What If This Is All The Love You Ever Get?," Snow Patrol
"Without You," Oh Wonder
"Not Today," Imagine Dragons
"All I Want," Kodaline
"Yours," Ella Henderson
"I'll Keep You Safe," Sleeping at Last
"Yellow Light," Of Monsters And Men
"Give Me Something," Seafret
"Bite My Tongue," The Beach
"Carry You," Ruelle ft. Fleurie
"I Found You," Kina Grannis & Imaginary Future
"Some Kind Of Love," The Killers
"The Last Time," Taylor Swift ft. Gary Lightbody
"Time Of Our Lives," James Blunt
"All Of the Stars," Ed Sheeran
"I Know You Care," Ellie Goulding
"Let It All Go," Birdy ft. Rhodes
"Lullaby Love," Roo Panes
"Welcome Home, Son," Radical Face
"World Spins Madly On," The Weepies
"To Build a Home," The Cinematic Orchestra
"Ocean," Native
"Seaside," Haux
"Expectations," Wild Child
"Wait," M83
"Youth," Daughter
"17," Youth Lagoon
"Across the Universe," Fiona Apple
"Daydreaming," Radiohead
"Youth," Shawn Mendes ft. Khalid
"Oblivion," Bastille
"Vision of Gideon," Sufjan Stevens
"Sweet Creature," Harry Styles
Subscribe to our Spotify account to see what other playlists we have for you.
Remember: you will need to download the free Spotify software or app to listen to our playlists.