[ad_1]

The internet lost its mind yesterday upon hearing the news that Trader Joe's now offers a frozen cauliflower pizza crust. Discovered by a few lucky shoppers over Mother's Day weekend, it's everything that dairy-free, gluten-free, and low-carb dreams are made from.
We were lucky to find a cauliflower crust at our local TJs (trust us, it's selling out everywhere!), and have to say: it's pretty delicious. Not a single taster in the bunch disliked the corn flour and cauliflower crust, and everyone went in for seconds. While most tasters agreed that it would be a go-to on nights where you want pizza but are trying to be healthy, others just loved it, period. At worst, it's pretty tasteless, which is part of the reason cauliflower has such an appeal as a stand-in for things like rice or bread — it picks up all the delicious flavors of the ingredients it's cooked with.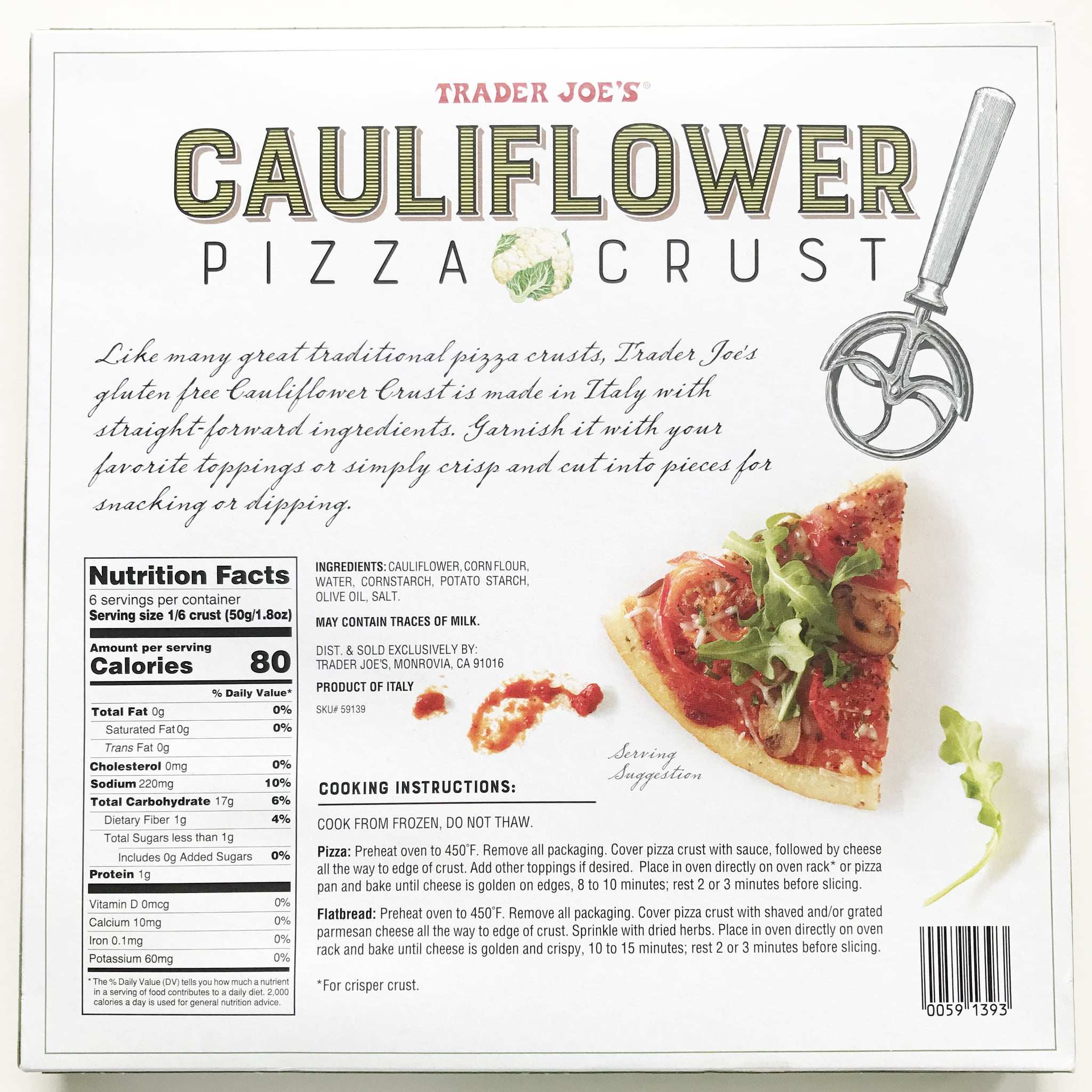 In the June oven that we used, the the pizza came out soft and doughy — like a cross between bread and grits — but baking it a little longer or on a pizza stone would give it more of a crunch. The convenience alone is worth the price since making a cauliflower pizza crust from scratch is quite the ordeal. Overall, we recommend picking one of these up during your next trip to Trader Joe's. Be warned, it's so satisfying, you'll probably want the whole thing to yourself — and since one serving is only 80 calories, it's not necessarily the worst choice to make!
Tasting Notes
"Tastes a little like polenta."
"Definitely needs to be salted."
"Not doughy like pizza crust, but still so good."
"One of the best gluten-free options out there."
"Only a slight taste of cauliflower; very subtle."
"It kind of tastes like nothing."
"This would absolutely fulfill a pizza craving."
"I eat a pizza a lot, and this is a yummy healthy alternative."
"Texture is sort a cross between a gluten-free cracker and grits."
"Tastes flavorless on its own, so it all comes down to the toppings."
"This is a game-changer for anyone who is gluten-free."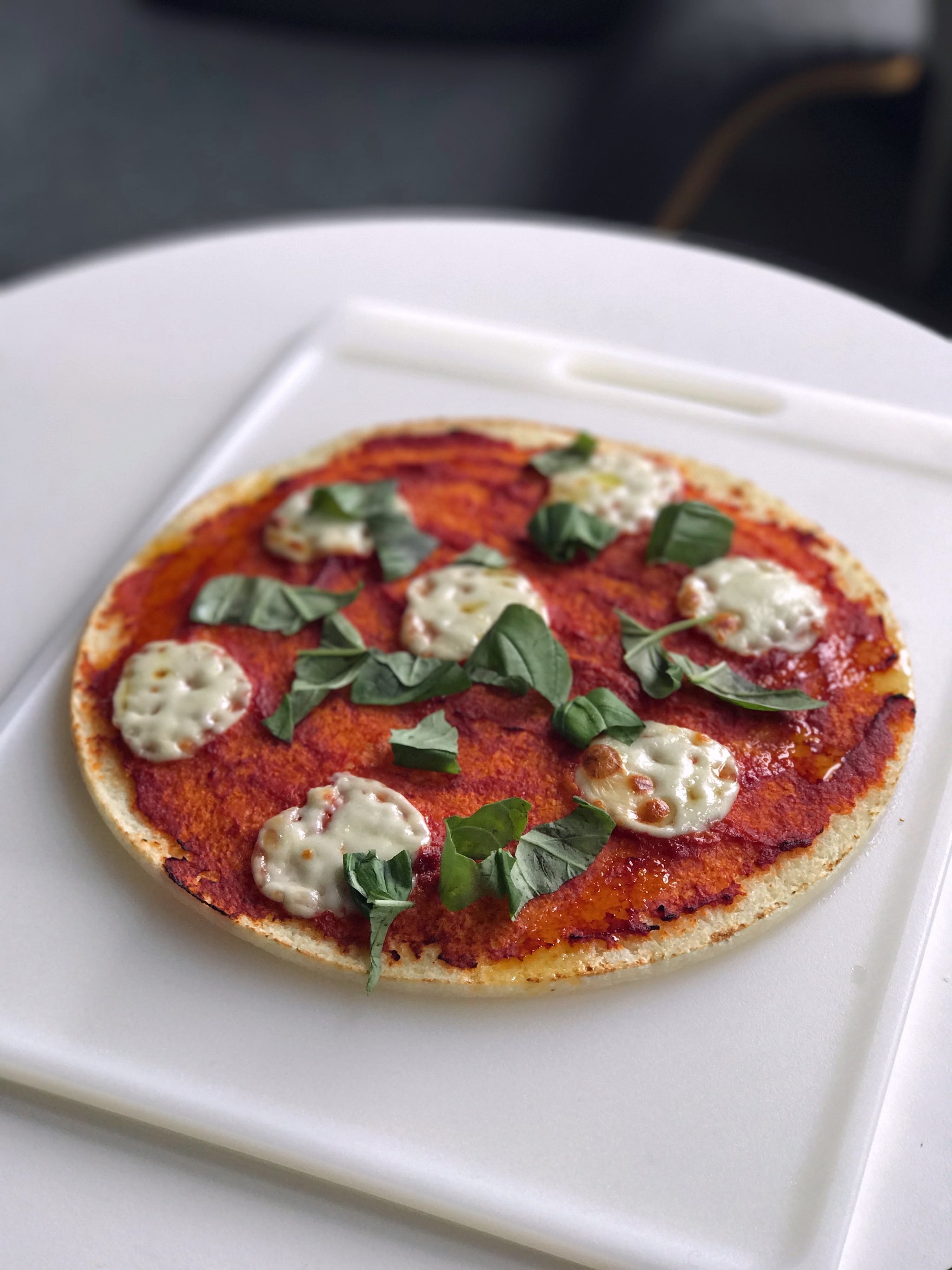 [ad_2]

Source link